The UK's most inclusive companies revealed…
In a year like no other, the long-awaited Inclusive Top 50 UK Employers Index published on December 02nd showcases leading organisations working across all strands of diversity.
Now in its fifth year, the list has become the premier cross industry index harnessing best practice and innovation to drive inclusion for all. Announced through a virtual event, The Inclusive Top 50 UK Employers is a dynamic resource that has identified the most inclusive companies across the nation.
The disruption of Covid-19 followed by the impact of the Black Lives Matter Movement has prompted employers to adapt and highlighted those that are leading with inclusion at the forefront.
"This year, more than any other, Inclusive Companies have seen a shift in the inclusion approach of organisations participating in the Inclusive Top 50 UK Employers List" said Founder and CEO, Paul Sesay. "Companies featured on this year's list have felt the importance of ensuring individual voices are heard and standing up as responsible employers against discrimination and inequality. Those who ranked are on a continuous journey but have made it their mission to advocate for inclusive workplaces where everyone feels empowered to be the very best they can be".
Compiled by a dedicated panel of judges, the list has been collated based on each organisations performance in a range of areas within the diversity arena. Organisations featured have provided sufficient evidence on an amalgamation of topics including recruitment procedures, training and a host of diversity related initiatives.
University Hospitals of Morecambe Bay NHS Foundation Trust (UHMBT) replaced media giant Sky as the UK's most Inclusive Employer, taking the top position for the first time ever in recognition of their continued dedication to workplace diversity.
The Trust were the highest-ranking public sector organisation on the List last year, and the first public sector organisation to ever feature at number one. A robust survey submission showed the Inclusion and Diversity agenda at UHMBT continues development at a massive scale in line with its Board approved strategy. Looking at the impact of Covid through an inclusion lens has been a real opportunity for them to engage with and support staff to really make a difference to their lives.
Karmini McCann, Head of Inclusion and Engagement, University Hospitals of Morecambe Bay NHS Foundation Trust, said "We are incredibly proud to feature in the Top 50 UK Employers list in a year that has truly shined a light on the power of inclusive leadership and inclusion networks in understanding and responding to the impact of Covid-19 on different groups – working together to keep each other safe while caring for those we serve".
Professor Amanda Kirby, Inclusive Top 50 UK Employers Judge and CEO of Do-IT Solutions, said "This was an incredible opportunity to gain an insight into a number of companies across the UK who are taking the concepts of diversity and inclusion in the workplace and are demonstrating inclusive practice in a variety of ways. Some of the leaders are doing some amazing 'outward facing work' reaching communities and making a tangible difference to the lives of their customers and supply chain. It is exciting to see a few excellent companies who are truly going one step further and delivering intersectional and integrated inclusive people-centered approaches".
Jiten Patel, Conscious Inclusion Specialist and IT50 judge said "This year, the world was rocked by Covid19 and the senseless killing of George Floyd. Companies are talking about Diversity and inclusion more than ever and, of course, it is great to recognise those that are really creating culture change".
West Midlands Police (2nd) UK Power Networks (3rd) Lancashire Constabulary (4th) and The Calico Group(5th) were listed in the top 5 most inclusive companies nationwide.
---
The full list is as follows: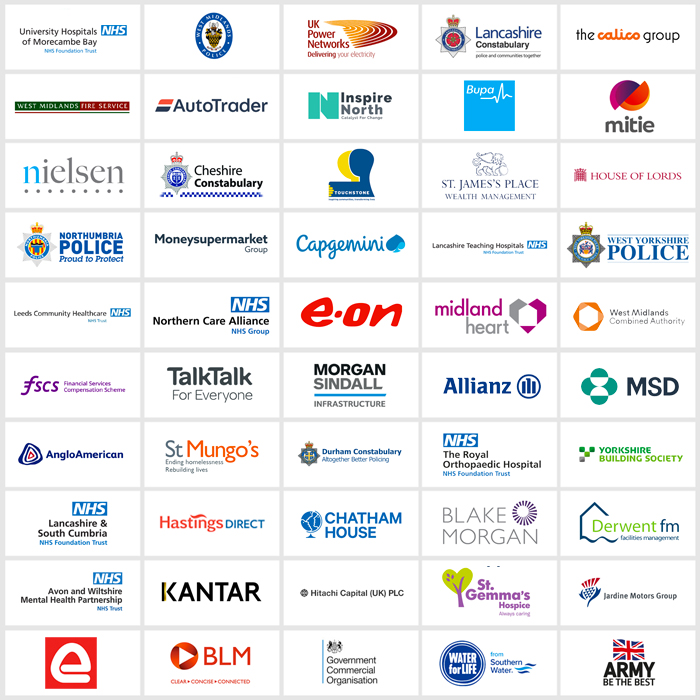 ---
Submissions for The Inclusive Top 50 UK Employers 2021 are now open. To find out more, please visit www.inclusivecompanies.co.uk